our tasting notes
here are our impressions...
the tasting notes from the 3th Speyburn Tasting
Gordon & MacPhail 1971 40%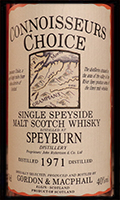 Nose:Sourdough and herbs and dry sherry. The 40% seem incredibly powerful. Overall very dense and interwoven. Paraffin and wax. Later also mango and overripe banana.
Mouth: Dry sherry, pepper, catnip. Vanilla, very oaky finish, tastes like old whisky should taste.
Conclusion: This is supposed to be only 40%? Warming on the way down, very distinct.
Original Bottling 1973 27y Highland Selection 46%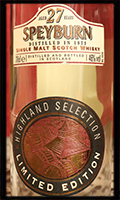 Nose: dry as dust, lavender? Yes, lavender field, nutty, wonderfully grassy, plus honey, a hint of smoke, a little green walnuts and plant greens, hay. A top whisky for the nose.
Mouth: Oily, lavender, some liquorice, herbs, dry sherry again, fennel and liquorice, dry, wonderful wood note. Once really sucked over the cask, stave with the tongue. Wonderful! With water, wax and a hint of sage come through. This herbal mixture is excellent.
Conclusion: We are all totally enthusiastic about this stuff!
Gordon & MacPhail 22y 13.09.1989 - 06/2012 Cask 2056 50%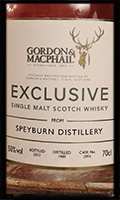 Nose: dry wheat field in summer and the third tonight, which I wouldn't immediately recognise as Speyburn. Some yeast dough is detected. Block malt, cereal, straw.
Mouth: hay and grass are also the first taste impressions with a sweet portion of white wine. Caramel with cough syrup. Of course, it can't keep up with the direct comparison with the 70s. But it doesn't need to.
Conclusion: It is independent and good.
Original Bottling for Shinanoya 13y 2004 - 2017 Single Cask 52,5%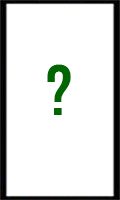 Nose: Very clean sherry so far. No sulphur, no rubber. Just powerful PX sweetness - or a tiny hint of sulphur then. Sweet sultanas. Velvety soft. Like a dessert on the nose, very sweet.
Mouth: : Oily, it sticks in the glass. Callaman thinks it's the sugar. It just can't flow any faster. Sweet and perfumed. Even sweeter with water, but also even more drinkable!Callaman complains: Now we haven't celebrated it at all. This was the WORLD'S FIRST PRIVATE Bottling of Speyburn.
Conclusion: Very drinkable, very addictive, very tasty - but not a typical Speyburn whisky.

Odin's Living Bottle with 35 different Speyburns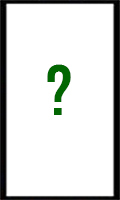 Nose: distinct pear and vanilla.
Mouth: neat pepper in the mouth, distillery character. Nice and malty and lots of grain. Vanilla pudding with pepper and salty pear. The first salty Speyburn tonight.
Conclusion: The first one tonight that was directly recognisable as Speyburn.
Cadenhead 15y 1975-1991 63,1%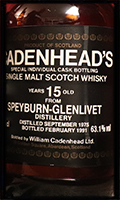 Nose: not immediately recognisable as Speyburn, but WHOLE deep inhale some pear. A little musty, OBF.
Mouth: oily sticky, but again not immediately typical Speyburn, But a wonderful herbal note, honeydew melon, forest honey and neat, dry wood at the back. Resinous, sandalwood with water, brilliant!!! 63% offer room for water. Such a beautiful herbal wood blend with a dash of honey on top.
Conclusion: A decent, very honest whisky. Old School as it's best!
Original Bottling 25y 1977 – 2003 Single Cask 1858 63,5%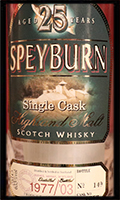 Nose: Vanilla, oak, grassy, fermented fruit, pear.
Mouth: PUR burns a swathe in the innards!!! With water, some honey, pear, peach. With MORE water: really oily and then it suddenly tastes old, like wax, candles, library, vanilla, library.
Conclusion: It has something and invites you to discover it. But it demands a lot of attention and the willingness to work with water. It really oils up with water. Lots of liquorice and liquorice. It seems like the adult Dumpy from before.
more notes
here