our tasting notes
here are our impressions...
the tasting notes from the 40th Speyburn Tasting
Glen Talloch 40% (Blend with Speyburn)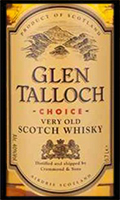 Nose: Plastic, wet cardboard, a bit pungent, overripe pear, heavy sweet fruit, but plastic is ubiquitous. Pear brandy. This artificial sweetness is reminiscent of Fanta Orange. Heavy, liqueur-like sweetness, linoleum, kind of pear yes, and release agents. When inhaled deeply, there is a slight association to Wildeshausen ...
Mouth: soft, round, slightly bitter, then pepper, fermented fruits, somehow rotten. Very soft and velvety, thick and difficult to grasp, bitter and sweet at the same time, similar to Brandan Orach, only worse
Conclusion: Horrible aftertaste. The finish is very short and what remains is the scruffy taste of plastic and rotten fruit
Munray Blend 40% (Blend with Speyburn) Ferraretto Import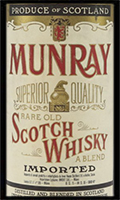 Nose: metallic, menthol, dust, OBF, wood soaked in sherry, like a long airtight box, full of culinary herbs. Noble drops in nuts with a raspberry spirit filling. Very old sherry (Methuselah). Petroleum! Burned match, outboard motor. Apothecary cabinet, Sanostol, herbs, coins, wonderful sherry base with deep spice and at the same time-space for more delicate aromas such as flowers, orange blossom, amarena cherries, resin and very light eucalyptus freshness
Mouth:mild and very round, followed by sherry, cognac, dust, sherry, cherry, wood, menthol, Cognac is the dominant first impression. Nutmeg. Slight acidity, very oily, OBF, soft and round, tasty, dangerous.
Conclusion: It's the kind of scotch that just makes you happy. You lean back and just relax ...This is such a blend that you enjoy sitting by the fire while reading to your grandchildren ... or thinking about long-gone clan meetings ... great
SMWS 88.19 "A sweet sprite" 9YO 54.3%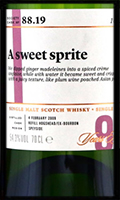 Nose: intense chewing gum sweetness. a sweet sprite .... that says a lot. Lots of vanilla and caramel. Lemon cream roll. Sweet white wine
Mouth: Also here a very sweet start, then strawberry (?), followed by plenty of pepper. Age! My label says 54,3% ... so you can feed the Saturn V and hunt it to the moon. The alcohol is well integrated. Significantly softer with water but still very sweet, very round in taste, and only very little pepper ... good that it has so many%. More wood now, more pear. Pear peel. In the nose, too, a much more intense sweetness, much more overripe pear.
Conclusion: Yes, it bangs. Definitely! A very sweet cake bomb that becomes very pleasing with plenty of water.
more notes
here