our tasting notes
here are our impressions...
the tasting notes from the 22th Speyburn Tasting
Glen Garry 40%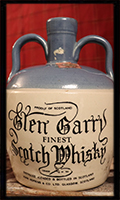 Nose: It smells like an older style Speyburn in the glass. Very fruity and coffee. Mint and knotweed. Smells really old, like old 70s whisky smells. Lime, old light sherry, nice OBF, clearly Maggie. It's crazy that something like this costs up to 3500 euros. Also smells like apple juice.
Mouth: In the mouth, it's very mild at first, then later aromas of fruit, wet cardboard, OBF, dusty paper on the shelf develop, but is quickly gone, short and fruity. Grain and Speyburn pear.
Conclusion:Delicious soft blend. You can drink yourself to it.

Pinwinnie 43%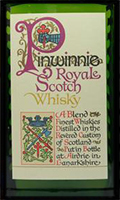 Nose: What a horny nose! Honey, OBF, soft sherry, coconut, vanilla, simply fantastic. We had 1.75 litres of it. And everything is gone. And rightly so! A little bit tangy, then baked bread crust.
Mouth: Dry, herbal, very horny in the mouth, very full. A slight bitter at the back. Awesome, for a blend, it's damn full-bodied and long. Some pepper, dusty and even more coconut. "It glides in very finely and brings joy to the palate.
Conclusion: This one also has only a short finish, but no matter. It is already clear that these two exquisite blends will be followed by a debacle.
The Whisky Shop Glenkeir Treasures 10yo 40%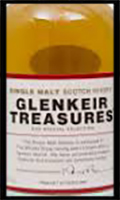 The bottle is hand-signed on the back label " for Speyburn Clan Germany" and can, of course, be viewed in the Clan Museum.
Nose: Tobacco crushed, spiciness in the nose, lots of pears, smells a bit biting, but somehow also surprisingly good.
Mouth: Lovely in the mouth, apple juice, pear juice. Then, unfortunately, a note of plastic, rather unpleasant!
Conclusion: A successful experiment, drinking the young wild one after the old ones, the young whisky was not as bad as expected. Overall, the wide-ranging flavours are a little lacking here. Mediocre stuff, far from good, but not wrong. A relaxed evening, amiable, ancient blends and a single malt that at least didn't hurt - and the whole thing among friends. Perfect.
more notes
here