our tasting notes
here are our impressions...
the tasting notes from the 23th Speyburn Tasting
Gordon & MacPhail 22y (1991-2014) 46%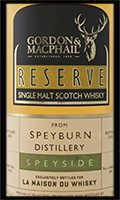 Nose: fine herbs, there is definitely a lot of Speyburn pear in it, freshly kneaded cake batter. In addition, a sweet note of glue and vanilla smells significantly of glue, vanilla pudding, and slightly waxy. OBF, vanilla, cinnamon, damp wood, tropical fruits, mango.
Mouth: Here, it is scorched, tart, peppery, and at the same time, it seems a bit thin to us. Lots of wood, that's one that you can drink quickly. It doesn't offer much resistance, is average tasty, but we like the nose better than the taste. Has something medicinal, a very tart finish, light, peppery finish.
Conclusion:Most of us find a super lovely, differentiated nose and a bland taste here. Too watery and thin, hard to believe, given the beautiful nose. Unfortunately, no flaw.

SMWS 9y (2009-2019) 54,1%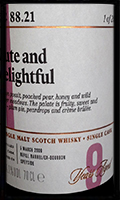 Nose: memories of fat and fruity and subtle smoke? It continues with thick yeast dough, cake batter, vanilla, pear, caramel, green apples, caramel, vanilla wood and fruit, menthol. What a variety of flavours.
Mouth: Brutally sweet, then woody, peppery, tart, did we already have sweet? Spicy, pungent, lots of wood, lots of caramel. With water, it becomes even more lovable, if that's possible at all. What a cute BOARD! Like a candied apple from the fair, that's a really cool whisky, very dangerously sweet, with a nice note of wood left behind, very awesome.
Conclusion: A lovely nose is followed by an even better taste - and with a bit of water, it becomes a very dangerous projectile! A very tasty, sweet Speyburn. Unfortunately nice. A sneaky thing. Like the beauty from the moor, on Samhain. She beckons you. You follow and go down smiling.
SMWS 88.22 10y (2009-2019) Banana split with sprinkles 53,8%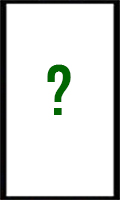 Nose: A stinging, locked nose. Tricky, slightly salty caramel that never ends, there is something bitter that cannot be defined, grape jam, cake batter, plum, plum cake with the sprinkles on top.
Mouth: This one has a hell of a lot of pepper, again a very tasty Speyburn, delicious, yellow fruits, sweet, then again brute pepper, with water it opens really nicely, like a flower and shows us salty and at the same time sweet caramel, with pear compote, Bread dough. This one is also delicious with water, a little honey, and there is such a sour berry note and a little mash in the taste.
Conclusion: this whisky is a little more elegant than its predecessor - no less dangerous, no less seductive. Salty and sweet have always been a good mix, plus delicate pears. Overall, an elegant, wood-based aftertaste. A sublime whisky.
more notes
here