our tasting notes
here are our impressions...
the tasting notes from the 25th Speyburn Tasting
Exeptional Blend 43%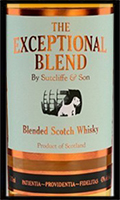 The Exceptional Malt is a blend of six different barrels sourced by Sutcliffe and Phillips: a 16-year-old Ben Nevis, a first-fill sherry butt of Glenburgie, a vatted barrel of Balvenie, Kininvie, & Glenfiddich, a 13-year-old Speyside, a 25-year-old Speyburn, and a 30-year-old Macallan. Once blended, the whisky is rested once again in first-fill Oloroso sherry casks for additional aging.

Nose: Here we start with aromatic tree resin and spruce needles, all in all very malty, cake batter, baking aromas, vanilla, wood glue, the overripe pear concludes.
Mouth: velvety soft, the tongue is washed around, mild, dry, the palate is flattered. And now a lot of pear compote, delicious in the mouth. As we say: pear, sweet, tasty. The Velvet Paw is dangerously tasty and also has a slight alcoholic spiciness. From the second sip on, the grain comes along stronger.
Conclusion: Here, it presents itself dry and tart. Something like a stout and bread crust
Douglas Laing 12y Single Cask 10/2006-02/2019 46%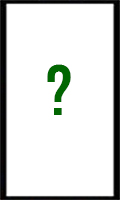 Nose:: A fine continuation of the pear from the blend. Only much more present here, clearly like cake and summer, dry meadow. In summary: really dry, floury dry dough. Something comes out of the glass that smells like Haribo gummy bears. Vanilla and vinegar, raspberry. If that were a perfume, T75 would wear it.
Mouth: A mild start. Very fruity, very soft, filigree, pear, herbs and then it's gone again. Behind it, some wood, light spice, the Whisky knows how to please! Yellow, tropical fruit like mango with vanilla and white pepper. In the beginning, the question arose whether this single malt would compete with the blend. It's close, but it's a close win for the blend.
Conclusion: On the nose rather unspectacular like many Speyburns from independent bottlers. On the palate, it set itself apart from the competition and crosses the finish line with a drinkable drink.
more notes
here