our tasting notes
here are our impressions...
the tasting notes from the 30th Speyburn Tasting
Hopkin's Navy Surpreme 1970's 12yo 43.3%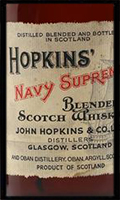 Nose: Initially acrid alcohol, followed by lovage, vinegar, rosewood, sherry. This blend keeps changing, and that's fun. Juicy pear and a lot of caramel, cream cake and marzipan, glue and chocolate, very nice complex, old nose. A stately aroma potpourri, apparent influence of Spanish (tart) oak. In addition, full sherry, herbs, OBF, raisins, blood orange, wax, mandarins, warm dark chocolate, dates, plums, raspberries and blackberries. If you inhale it deeply, it has a beautiful menthol note and simply a great variety of aromas.
Mouth: Incredibly soft, velvety, followed by a bit of pepper. This blend is incredibly delicious. In addition, it is sweet and dangerously easy to drink. Smooth and round, with a small trail of smoke and OBF. The palate is a dream! Soft and flattering, Tanine. The chocolate hits the ground completely. This orange flavour stays with you for a long time. The whisky fills the entire mouth in terms of taste. Great!!! Mint tea, bitter pear peel, delightful and always chocolate. The sherry stands so wonderfully thick and legs apart in the mouth. Splendid! The old library, leather, books, old paper, note of smoke.
Pepper can be clearly seen here, but not particularly long. There is also a bit of grain whisky.
Conclusion: This is a whisky for challenging days. When you just need a natural lift or to crown a good day. Definitely a perfect blend. This whisky catches you when you fall or helps you fly on a sunny day.
Gordon & Macphail 27yo 46% Cask 3421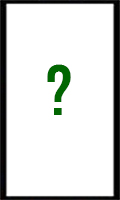 Nose: Freshly torn matchstick right at the beginning followed by pear, yeast dough, sparkling wine, relatively fresh oak, the scent of flowers, unripe pear, cereals, grain fields, plus a lot of wax, a little cumin and a bit of the smell of sports hall, the musty and old rubber, but not disturbing, it continues with indefinite fruit, grain, mint, there is still something sour. In the direction of apple cider vinegar, reminiscent of cod liver oil with an orange flavour, from a little further away, we have this "warm" scent of late summer when the combine harvesters drive, lemon soda, orange, cut grass, orange peel. Summer.
Mouth: A fresh grapefruit is immediately present and is followed by sweet orange, cereals, wax and a few herbs with a pear aroma. Now it gets slightly bitter and scorched, and the tongue begins to wrinkle. A trace of salt, mint, washed around and swallowed once in the mouth, and you become a virgin. This whisky is so dry. And yet it tastes of ripe pear, that is clearly Speyburn. But for only 46%, it bites appropriately. The typical pepper shows up in the aftertaste. It's not really "old" whisky, but it's not modern either. We also find this Speyburn an actual board! Very full of flavour, very intense.
Conclusion: 27 years old, but no OBF. Still more depth than the modern whisky of this time. And bone dry.
Original Bottling 1977-1999 21yo 63.4% #1861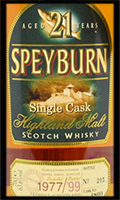 Nose: First of all, a bit of muff rises up our noses, reminding us of a wet cellar. But that doesn't bother us, on the contrary. Lovely herbs, high octane, but doesn't sting your nose. After the muff come herbs, dry wood and glue, mint, then something sticky and sweet and wood again. He's got something unpleasant in his nose. Clay, decaying pine, blood, plastic, chestnuts. With a bit of water, the whisky becomes more grainy and smells like rusks or crispbread. Limes, rust dust, sage, a little lemon mint, fennel, liquorice, dark bread crust. A little lavender, but without an unpleasant, soapy note
Mouth:The taste is excellent, with a lot of OBF mixed with a lot of pears. It tastes ancient, heavy, and you hardly notice the high percentage in the mouth. This is precisely our thing. Peach, gooseberry (sweet), OBF, pepper, the palate tops the nose, very present in the mouth! What a taste bomb. Entire old OBF board with very clear Speyburn pear, hay. The 63.4% is there, but not brutal, but nicely spicy, and it can take water. With a few drops of water, it becomes even better and more differentiated, wax, beautifully floral.
Spicy, dry, peaceful, long. More subdued than the% say. Juicy, but getting drier. Eternally long taste, with pear on a bed of herbs and hay vinaigrette, all on an old oak plate.
Conclusion: Mild 63.4%, which were finely bedded in the hay. A grounding haven of calm and the perfect end to a tasting that whets the appetite for the next.
more notes
here