our tasting notes
here are our impressions...
the tasting notes from the 46th Speyburn Tasting
Blaimhor pure malt 43%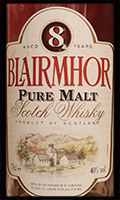 Nose: charming herbal nose, menthol, pears including pear peel, pleasantly sweet fruit, very light OBF, a bit of grated ginger, it changes over time, now lovage is added, sourdough, wet cardboard, old newspaper, has a chemical effect after a long period of standing, a tiny chameleon in a glass, salted peanuts, tobacco and some leather.
Mouth:oily, fruity, light, very tasty, almond slivers and dark chocolate, reminiscent of fine drops in nuts, a little salt resonates, something reminiscent of sour berries with water the wet carton comes through, and the saltiness becomes clearer..
Conclusion: A very entertaining and aromatic vatted malt. An absolute chameleon in the nose..
Original Bottling 10yo 43% Sole Importer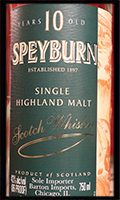 Nose: menthol, cumin, oak barrel, relatively tart, small herb garden, some cake batter, rhubarb and vanilla sauce, a bit bulky and none of the older generation, lacquered wood, dull, liquorice, garlic, freshly opened screed sack, fennel tea, becomes with increasing standing time very malty, with water it changes completely and becomes a bit "dirty"
Mouth: not a typical old Speyburn, like an ordinary standard Highland malt. Exceptionally thick, almost had to chew it, very peppery, pear mud, a little herbal tea.
Conclusion: You can drink it without disgust.
more notes
here