our tasting notes
here are our impressions...
the tasting notes from the 50th Speyburn Tasting
Green Plaid 12y 40%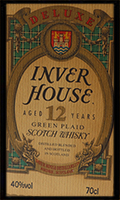 Nose: There are nice leather notes, gas pipe, old cardboard, juice of tinned pears and apple juice.
Mouth: It is very soft but then quickly becomes spicy and peppery. It has an oily sweetness and shows some grain notes. With water it becomes sweeter and tastier, more drinkable.
Conclusion: Pure, this is a square peg!
Catto 12y 40%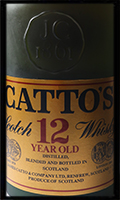 Nose: Here we are presented with the finest OBF. Furthermore sweetness, pecans, old wallpaper, mustard, coniferous, resinous, em-eucal sweets.
Mouth: A nice mild start, followed by a creamy sweetness. It seems sweet. Later we find chamomile and liquorice.
Conclusion: A beautiful blend that smells for a long time, tastes for a long time and invites you to keep drinking.
Green Plaid 21y 43%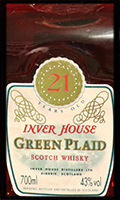 Nose: A gentle start with leather and dark berries. Icing sugar, lovage, candied fruits, sulphur, yeast dough follow. Great.
Mouth: This ancient blend leaves a velvety soft impression. It is also very oily. Clear notes of sherry, leather, pepper, wood. A mouthwatering sweetness makes it very interesting. Tobacco and sulphur can be found in the background.
Conclusion:This blend really has EVERYTHING!
Original Bottling Cask 422 21y 1979-2002 60,2%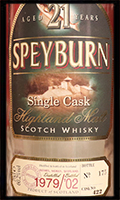 Nose: Wax and an indeterminable fruit spread out here at first and are replaced by a light spiciness. Fruit juice as well as canned peach, salt, old motorbike helmet, vanilla and coconut complete the thoroughly complex nose.
Mouth: Right at the start, honey is evident here, with a fruity note resonating. This whisky has a lot of power. Burnt nuts, slightly salty, apricot, coconut, milk chocolate and old cigarettes show that there is also a good complexity in the taste.
Conclusion: A whisky that can be worked out over several evenings. It does not reveal its secrets voluntarily.
more notes
here