our tasting notes from the 57TH Speyburn Tasting
here are our impressions...
Compass Box The Circle Release No.2 46%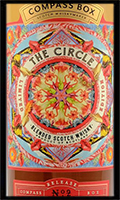 a composition of: Linkwood (2,3%), Teaninich (13,5%), Ardmore (2,2%), Glen Elgin (50,4%), Speyburn (17,3%), Blended Scotch Parcel (14,3%)
Nose: Initially, herbs are in the foreground, which are underpinned by a dusty, musty note. A slight acidity emerges with time. This dram is complex, soft on the nose, brings some pear and shows some pancake with icing sugar in the background. It seems somehow designed and unified. It is smooth, soft and shows no rough edges.
Mouth: A powerful attack awaits us and transports a large portion of pepper/spice through the mouth. Aromas of vanilla, some honey, coconut, slightly bitter almond follow. With a little water, a pepper/ginger note remains. The nose is now a little flatter, but it is creamier on the palate and still shows some cinnamon and wood.
Conclusion: A whisky with two faces. Clearly different on the nose than on the palate.
Douglas of Drumlanrig Speyburn 8y 46%
Nose: There is a slight plastic note to salute, which quickly disappears and makes way for butterscotch, cream caramel, vanilla and lemon. After a while, canned fruit and sweetened sage tea can be detected. Framed in physalis and butterscotch lentils.
Mouth: A tart and slightly peppery start, followed by some wood and butter and caramel cream candies. Water intensifies the pepper / spice note, so better without.
Conclusion: Expressive caramel candy that brings plenty of butter.
Original Bottling f. Japan,2006-2019, cask10, 52,5%,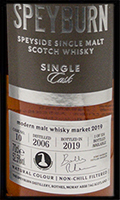 Nose: A lot of sherry and wood is transported here. Sweet PX Casks (possibly) plus plenty of leather, damp tobacco, oil, and plum juice. Orange with cloves and rum-grape-chocolate make it seem Christmas-like. Before the overripe apricots are noticed a nice sticky note comes around the corner and is rounded off by a cooling mint / menthol note.
Mouth: A dry start with a mix of sherry, wood, pepper, tobacco and leather. A rubber note can be detected in the initial finish, followed by sweetness, hot tarmac. Dirty.
With water, there is less pepper and a pleasant sweetness. A complex dram that reminds us of Christmas with plenty of chocolate and red berries.
Conclusion: Sherry Cask at it's best. Why only for Japan?
Gordon&MacPhail Glencadam 1974 40%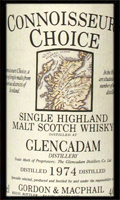 Nose: Here, the sublime notes of OBF and a rich fruit basket stand above everything. Dusty passion fruit is most noticeable followed by some sage and rhubarb. Sourdough and vanilla close the complex nose.
Mouth: The whole herbal bed is here! A soft, velvety start followed by light pepper, vanilla, sweetness and a subtle caramel note.
Conclusion:A great dram from a bygone era, which shows that you can have a lot of power with 40%.
Signatory Vintage Caol Ila 2680 Days Old 57,1%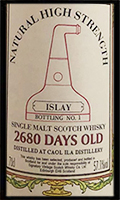 Nose: Right at the start we have rich smoke and bacon! Aromas of sweetness, asphalt, grilled pineapple, salted caramel and freshly greased leather follow. As time passes, the aromas of red juicy meat and blood emerge, tuna, shellfish and beach set us in a new scene. After minutes of smelling, pepper crisps and iodine-like fruits are still in the room.
Mouth: A brutally strong whisky! Pepper and smoke are the first aromas followed by a salt crust that you lick from a freshly grilled Angus beef steak. Great. Leather grease and metallic oily herbs set the scene.
Conclusion: young, impetuous and so tasty.
mehr notes
hier