our tasting notes from the 59TH Speyburn Tasting
here are our impressions...
Glen Talloch 8 Jahre 40%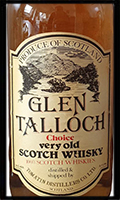 Nose:light roasted aromas, herbs, sweet. Then sour fresh apple, OBF, old paper, brown sugar, raisins
Mouth:Soapy, a little thin. Bitingly spicy, tasty. Surprisingly long aftertaste. Especially the soap lasts a long time.
Conclusion: good PLV. oxygen without regrets,
Catto's Rare Old Highland Scotch 2 Liter 43 %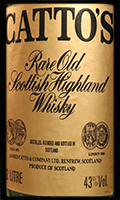 Nose: OBF, fresh, herbs, mineral, citrus.
Mouth: Viscous in the glass, the 43% is hardly noticeable. Looks fresh and becomes sweeter over time. Water changes absolutely nothing.
Conclusion: Tasty, in the most positive sense.
Inverhouse Green Plaid 43% 1 Liter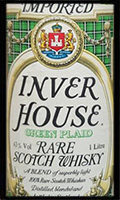 Nose: dishwashing liquid, lightly perfumed. Otherwise very closed. Some scent of gooseberries. Hints of vanilla and caramel and butter.
Mouth: Slightly peppery, caramel, oily in the mouth, a full body. Sweet, supple. Some smoke in the aftertaste on the palate.
Conclusion: tasty, delicious.
Pinwinnie 12 Jahre handbottled 43%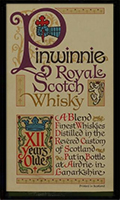 Nose: cable fire, medicine cabinetm a complete herbal kitchen, Swedish herbs
Mouth:pepper, sweetness, OBF, mint, mineral, honey. A lot of OBF comes out with water, old wallpaper, thick solid honey, very oily.
Conclusion: A great blend that makes you want more old blends.
A.D. Rattray Speyburn 10 Jahre 53,5%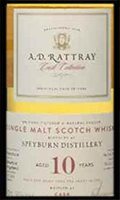 Nose: Sour apple, old used tennis socks, sourdough, fermented, unripe grapes, pear skin, apple cider vinegar pure
Mouth:Very aggressive, dry - it only works with water. With lots of water. Then there is some wood, light sweetness and some of the Speyburn pear. In the aftertaste it then resembles the new 10-bottling Speyburn OA
Conclusion: no highlight
mehr notes
hier