our tasting notes from the 62TH Speyburn Tasting
here are our impressions...
Original bottling 10y 40% Bottlecode L5 342 E6 95 1901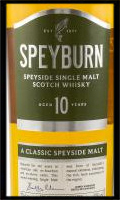 Nose: Right at the beginning we have the typical herbs and pear. Since this is a bottle from 1996, many thanks to the unknown person who noted this on the bottle, we expected OBF and were not disappointed. Besides oak, lovage we found apricots and honey. The finish was waxed wood.
Mouth: Velvety soft, the dram rolled over the tongue only to play out its pepper and dryness shortly afterwards. In big sips it showed itself very fruity, especially pear was present here. Water makes it even more peppery. The finish was surprisingly thin, as if it was running out of steam here.
Conclusion: A little thin on the finish. Even though it is peppery, in big sips it shows its nice fruitiness.
Douglas Laing Old Particular 15y 55,4%
Nose: An open tube of glue and a nice earthiness mixed with oak and hand cream. The nose is much better without water.
Mouth: A spicy character whisky that transports salt as well as pepper. Dry in the finish, but from the start it seems round and is simply delicious. With water, a slightly peppery but sweet pear compote develops. Filigree. With water it is clearly better here.
Conclusion: complex. It needs rest and time.
Original Bottling 21y 1979-2003 Single Cask 1132 60,2%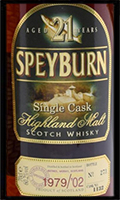 Nose: Here we find aromas like, wet tobacco, sherry, vanilla, plums, OBF cassis, menthol, fig smoke, pepper and tart strawberries. The whole thing is very tightly woven together. Very complex, but a lot of fun.
Mouth: Again, damp tobacco from a leather pocket and oak soaked in sherry show up. Rounded off with spice and a very fine hint of smoke and hay. Water washes pepper into the foreground. In the finish, a pleasant sherry sweetness rounds off the dram.
Conclusion: A Pit Bull bathed in sherry!
more notes
here